THERE ARE NO ABSOLUTE TRUTHS IN BREWING
When creating a beer, I always aim to bring something new.
More about Kissmeyer
Our ambitions with Kissmeyer Brewing are soaring
Anders Kissmeyer takes the concept of craft brewing very seriously, but at the same time he is also a curious and creative brewer who takes pride in driving the craft towards new heights and in new directions. Rooted in these passions, we will present new takes on well known beer types, along with brand new unique directions and styles.
Anders Kissmeyer is a much larger name in the rest of the world than he is in his own country. This will be reflected in a number of collaboration brews. Beers he brews in collaboration with his large network of friends among the best international brewmasters. To fully unfold our ambitions, we have chosen to present all of the KISSMEYER beers in a number of distinct portfolios, each with a conceptual idea of it's own.
In the following you will be introduced to these concepts…
Cheers!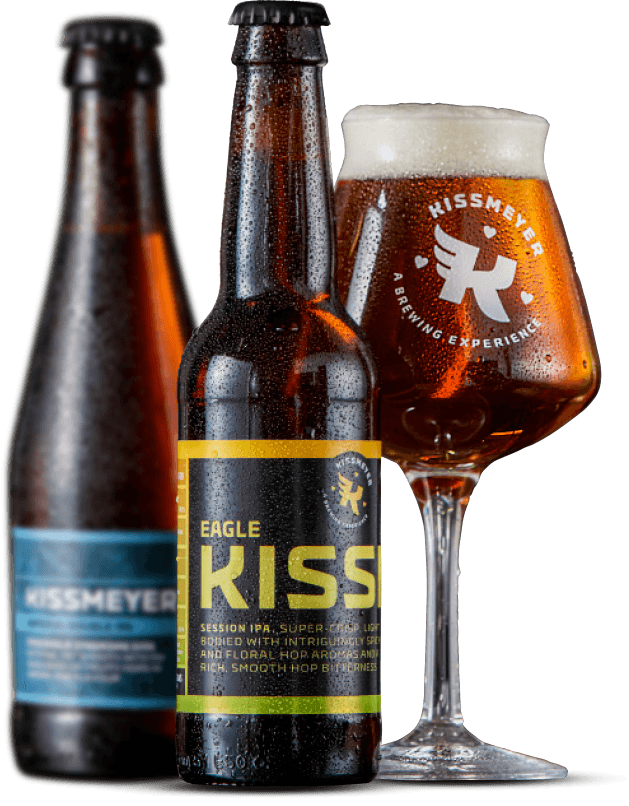 Kissmeyer Garage Brew
Unpretentious high quality beer. Relaxed Beer, mostly inspired by American Beer styles. Brewed to be enjoyed in good company in unpretentious surroundings.
Watch video
Kissmeyer & Friends
This beer series is dedicated the warm friendship and generosity between brew masters across borders. Kissmeyer are constantly co-brewing with soulmates and friends all over the world.